Full list of Publications in PubMed
Luo C, Wu M, Su X, Yu F, Brautigan DL, Chen J, Zhou J. Protein phosphatase 1α interacts with a novel ciliary targeting sequence of polycystin-1 and regulates polycystin-1 trafficking. FASEB J. 2019 Sep;33(9):9945-9958. FASEB J. 2019 Sep;33(9):9945-58. PMID: 31157564.
Pala R, Mohieldin AM, Sherpa RT, Kathem SH, Shamloo K, Luan Z, Zhou J., Zheng JG, Ahsan A, Nauli SM. Ciliotherapy: Remote Control of Primary Cilia Movement and Function by Magnetic Nanoparticles. ACS Nano. 2019 Mar 26;13(3):3555-72. PMID: 30860808.
Subramaniana B, Kaya O, Pollak M, Yao G, and Zhou J. Guided tissue organization and disease modeling in a kidney tubule array. Biomaterials, Nov;183:295-305. PMID: 30189357.
Tilley FC, Gallon M, Luo C, Danson CM, Zhou J. Cullen PJ. Retromer associates with the cytoplasmic amino-terminus of polycystin-2. J Cell Sci. 2018 Jun 6;131(11). PMID: 29724910; PMC6031323.
Ishimoto Y, Inagi R, Yoshihara D, Kugita M, Nagao S, Shimizu A, Takeda N, Wake M, Honda K, Zhou J. Nangaku M. Mitochondrial abnormality facilitates cyst formation in autosomal dominant polycystic kidney disease. Mol Cell Biol. 2017 Nov 28;37(24). PMID: 28993480; PMC5705822.
Monirujjaman M, Devassy JG, Yamaguchi T, Sidhu N, Kugita M, Gabbs M, Nagao S, Zhou J Ravandi A, Aukema HM. Distinct oxylipin alterations in diverse models of cystic kidney diseases. Biochim Biophys Acta Mol Cell Biol Lipids. 2017 Dec;1862(12):1562-74.PMID: 28826940.
Devassy JG, Yamaguchi T, Monirujjaman M, Gabbs M, Ravandi A, Zhou J Aukema HM. Distinct effects of dietary flax compared to fish oil, soy protein compared to casein, and sex on the renal oxylipin profile in models of polycystic kidney disease. Prostaglandins Leukot Essent Fatty Acids. 2017 Aug;123:1-13. PMID: 28838555.
Shen X, Jiang H, Ying M, Xie Z, Li X, Wang H, Zhao J, Lin C, Wang Y, Feng S, Shen J, Weng C, Lin W, Wang H, Zhou Q, Bi Y, Li M, Wang L, Zhu T, Huang X, Lan HY, Zhou J and Chen, J. Calcineurin inhibitors cyclosporin A and tacrolimus protect against podocyte injury induced by puromycin aminonucleoside in rodent models. Sci Rep. 2016 Sep 1;6:32087. PMID:27580845; PMC5007516.
Wu Y, Xu J, El-Jouni W, Lu T, Li S, Wang Q, Tran M, Yu W, Wu M, Barrera IE, Bonventre JV, Zhou J Denker BM, Kong T. Gα12 is required for renal cystogenesis induced by Pkd1 inactivation. J Cell Sci. 2016 Oct 1;129(19):3675-84.PMID: 27505895; PMC5087651.
Wu X, Indzhykulian AA, Niksch PD, Webber RM, Garcia-Gonzales M, Watnick T, Zhou J, Vollrath MA, Corey DP. Hair Cell mechanotransduction persists in TRP channel knockout mice. PLOS One, 2016 May 19;11(5):e0155577. PMID: 27196058; PMC4873267.
Yao G, Luo C, Harvey M, Wu M, Schreiber TH, Du Y, Basora N, Su X, Contreras D, and Zhou J. Disruption of polycystin-l causes hippocampal and thalamocortical hyperexcitability. Hum Mol Genet. 2016 Feb 1;25(3):448-58. PMID: 26612203;PMC4731019
Freedman B, Brooks C, Lam A, Fu H, Morizane R, Agrawal V, Saad A, Li M, Hughes M, Werff RV, Peters D, Lu J, Baccei A, Siedlecki A, Valerius T, Musunuru K, McNagny K, Steinman T, Zhou J, Lerou P, and Bonventre J. Modeling kidney disease with CRISPR-mutant kidney organoids derived from human pluripotent epiblast spheroids. Nature Comm. 2015 Oct 23;6:8715. PMID: 26493500; PMC4620584.
Su X, Wu M, Yao G, El-Jouni W, Luo C, Tabari A, and Zhou J. Regulation of polycystin-1 ciliary trafficking by motifs at its C-terminus and polycystin-2 but not cleavage at GPS Site. J Cell Sci. 128, 4063-73. PMID: 26430213; PMC4712779.
Su X, Driscoll K, Yao G, Raed A, Wu M, Beales PL, Zhou J. Bardet Biedl syndrome proteins 1 and 3 regulate the ciliary trafficking of polycystic kidney disease 1 protein, Hum Mol Genet. 2014 Oct 15;23(20):5441-51. PMC4168828.
Wang S, Wu M, Yao G, Zhang J, and Zhou J. The cytoplasmic tail of FPC antagonizes the full-length protein in the regulation of mTOR pathway. PLoS One. 2014 May 22;9(5):e95630. PMID: 24851866.
Yao G, Su X, Nguyen V, Roberts K, Li X, Takakura A, Plomann M, and Zhou J. Polycystin-1 regulates actin cytoskeleton organization and directional cell migration through a novel PC1-Pacsin 2-N-Wasp complex. Hum Mol Genet. 2014 May 15;23(10):2769-79. PMID: 24385601
Yao G, Luyten A, Takakura A, Plomann M, and Zhou J The cytoplasmic protein Pacsin 2 in kidney development and injury repair. Kidney Int. 2013 Mar;83(3):426-37.
Takakura A, Nelson EA, Humphreys BD, Zandi-Nejad K, Frank DA, Zhou J. Pyrimethamine inhibits adult polycystic kidney disease by modulating STAT signaling pathways. Hum Mol Genet. 2011 Nov 1;20(21):4143-54. PMID: 21821671; PMC3188991.
Luyten A, Su X, Gondela S, Chen Y, Takakura A, Zhou J. Aberrant regulation of planar cell polarity pathway in human and mouse polycystic kidney disease. J Am Soc Nephrol 2010 Sep;21(9):1521-32.
Zhang J, Wu M, Wang S, Shah J, Wilson PD, Zhou J. Polycystic kidney disease protein fibrocystin localizes to the mitotic spindle and regulates spindle bipolarity. Hum Mol Genet, 2010 Sep 1;19(17):3306-19.
Jing Zhou. Polycystins and Primary Cilia: Primers for Cell Cycle Progression. Annual Review of Physiology 71:83-113, 2009.
Ayumi Takakura, Leah Contrino, Xiangzhi Zhou, Joseph V. Bonventre, Yanping Sun, Benjamin D. Humphreys and Zhou J.. Renal injury is a third hit promoting rapid development of adult polycystic kidney disease. Human Molecular Genetics 2009, Vol. 18, No. 14 2523-31.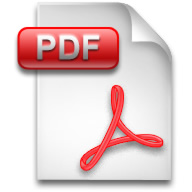 supplemental data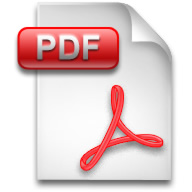 Zhang P, Luo Y, Gonzalez-Perrett S, Montalbetti N, Timpanaro G, Cantero M, Ramos A, Goldmann W, Zhou J., Cantiello H. The multimeric structure of polycystin-2 (TRPP2): structural-functional correlates of homo- and heteromultimers with TRPC1. Hum Mol Genet, 2009, Apr 1;18(7):1238-51.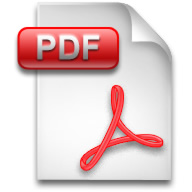 Takakura A, Contrino L, Beck A, and Zhou J.. Pkd1 Inactivation Induced in Adulthood Produces Focal Cystic Disease. J Am Soc Nephrol, 19(12):2351-63.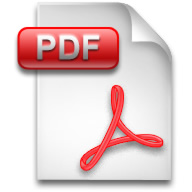 Surya M. Nauli, Yoshifumi Kawanabe, John J. Kaminski, William J. Pearce, Donald, E. Ingber and Zhou J.. Endothelial Cilia Are Fluid Shear Sensors That Regulate Calcium Signaling and Nitric Oxide Production Through Polycystin-1. Circulation 117;1161-71, 2008.
PG Starremans, X Li, PE Finnerty, L Guo, A Takakura, EG Neilson and J Zhou. A mouse model for polycystic kidney disease through a somatic in-frame deletion in the 50 end of Pkd1. Kidney International 73, 1394-405, 2008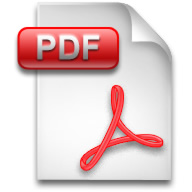 Li XG, Luo Y, Starremans P, McNamara CA, Pei Y, and Zhou J.. Polycystin-1 and polycystin-2 regulate the cell cycle through the helix-loop-helix inhibitor Id2. Nat Cell Biol, 2005 Dec;7(12):1102-12.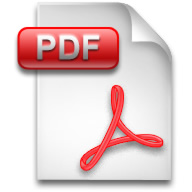 Commentary in Nat Cell Biol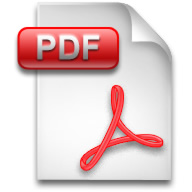 Nauli SM, Alenghat FJ, Luo Y, Williams E, Vassilev P, Li X, Elia AEH, Lu W, Brown EM, Quinn SJ, Ingber DE, and Zhou J.. Polycystins 1 and 2 mediate mechanosensation in the primary cilium of kidney cells. Nature Genetics (Article), 2003 Feb;33(2):129-37.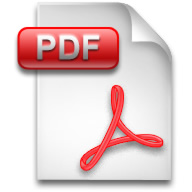 Commentary in Nat Genet. 2003 Feb;33(2):113-4.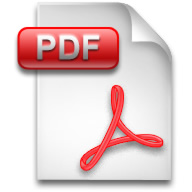 Chen, XZ, Vassilev, PM, Basora, N, Peng, JP, Nomura, N, Segal, Y, Brown, EB, Reeders, ST, Hediger, MA, and Zhou, J. Polycystin-L, a member of the polycystin family of proteins, is a calcium-permeable cation channel. Nature, 1999, 401, 383-6.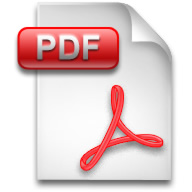 Lu WN, Peissel B, Babakhanlou H, Fan XH, Pavlova A, Geng L, Larson C, Brent G, and Zhou J.. Perinatal lethality and defects with kidneys and pancreas defects in mice with targeted Pkd1 mutations. Nature Genetics, 1997; 17:179-81.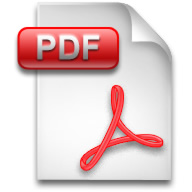 Geng L, Segal Y, Peissel B, Deng N, Pei Y, Carone F, Rennke HG, Glucksmann-Kuis S, Schneider MC, Ericsson M, Reeders ST and Zhou J.. Identification and Localization of Polycystin, the PKD1 Gene Product. J Clin Invest. 1996; 98:2674-82.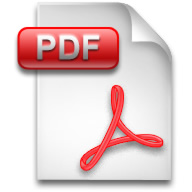 International PKD Consortium. Polycystic kidney disease: The complete structure of the PKD1 gene and its protein. Cell. 1995; 81: 289-98.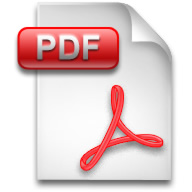 Peissel, B, Geng L, Kalluri R, Kashtan K, Rennke HG, Gallo GR, Sun MJ, Hudson BG, Neilson EG and Zhou J.. Comparative distribution of the a1(IV), a5(IV) and a6(IV) collagen chains in normal human adult and fetal tissues and in kidneys from X-linked Alport syndrome patients. J Clin Invest. 1995; 96: 1948-57.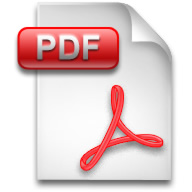 Zhou J., Mochizuki T, Smeets H, Antignac C, Tryggvason K, Reeders S. Deletion of paired a5(IV) and a6(IV) collagens in an inherited smooth muscle tumor. Science, 1993; 261:1167-69.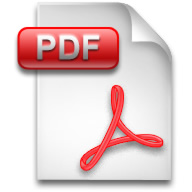 Barker D, Hostikka SL, Zhou J., Chow LT, Oliphant AR, Gerken SC, Gregory MC, Skolnick MH, Atkin CL, Tryggvason K. Identification of mutations in the COL4A5 collagen gene in Alport syndrome. Science 1990; 248:1224-7.